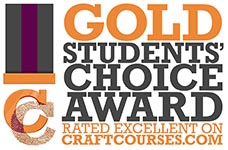 "Thank you, Pam, for a relaxing
and enriching workshop. You gave us lots of
good tips for improving our paintings, and
everything was beautifully organised…as usual!
Sally, Spring Flowers workshop, 2022
"I am writing to say how much I enjoyed the Birthday workshop for Sally and Mary at your studio last Tuesday. 
I was amazed how you enabled all of us to come away with such interesting and individual pieces by the end of the day. All this combined with your delightful hospitality, lunch, cake and goody bags.
It was such a fun day.
Thank you"
Robina, bespoke Opera House workshop, 2022
"Hello Pam, thank you so much for the fantastic workshop. You made us all so welcome and I felt that I learnt a huge amount. Lunch was delicious and it's always a treat not to have to cook!
Karen and I both hope to come along to another workshop in the Spring."
Patricia, Venice workshop 2022
"A small group so lots of individual advice and help. An excellent introduction to painting in acrylics with information on materials: papers, paints & brushes. After a delicious lunch, we spent the afternoon on a larger tonal painting which encouraged us to use all the brushes Pam had provided and to achieve interesting light and shade effects. Pam is a kind and thorough tutor and everyone achieved excellent results. All techniques were very well-explained with lots of additional useful information. Highly recommended for complete beginners and also for people who have done some painting already but want to learn proper techniques."
Cath from Hathersage, Beginners Acrylics, March 2020
"I thoroughly enjoyed this workshop. Pam's teaching approach was well structured and she gave me the confidence to move through the various stages using different brushes, colour blending etc to the final painting of still life. I liked the airy studio, an ideal location to paint. Even though the journey from Sale took over an hour I would seriously consider returning for another workshop."
Geoffrey from Manchester, Acrylic painting workshop, March 2020
"Pam is an excellent tutor and her workshops are delightful. The studio does indeed have a view and is a perfect place for an arty day. In spite of my struggles to get there on time because of snow in my part of the world, I managed to complete the project with Pam's advice on what parts I could skip over. Lunch was delicious too. I have no doubt that I'll be in more Pam Smart workshops in the future."
Dot from Sheffield, Watercolour workshop, March 2020
"Fabulous day with Pam ... as always. I couldn't recommend Pam's workshops highly enough. The ideas and tutoring that you get from Pam is really helpful and helps you to create original and quirky pieces of art. I was so inspired I went home and continued on the piece through Saturday evening and all day Sunday. For anyone with an interest in painting, drawing, collage - this is definitely the workshop for you - and whats more you get a lovely lunch and unlimited cups of coffee. Thanks Pam - another successful day!"
Sarah from Derbyshire, Abstract architecture workshop, February 2020 
"The day was well structured and paced and suitable for all levels, and Pam's tuition and the materials used were excellent. We both came away with a sketchbook to be proud of and I have since added further sketches to complete the book. Having enjoyed this course we booked on two further courses with Pam. I mustn't forget to mention the wonderful lunch that Pam provides as well!"
Lynn from Stockport, Autumn sketchbook workshop, October 2020
"I wholeheartedly recommend Pam's course on Expressive Landscapes. The course was well run, the studio was lovely and light and the lunch delicious. Add to this Pam's encouraging and confidence building approach to teaching - it was a treat to attend. Her easy going nature helped me to enjoy a different way of painting landscapes and gave me much needed confidence. I look forward to attending more."
Gillian from New Mills, Expressive Landscapes Workshop, November 2019
"A marvelous day. We joined a mixed group of all levels to enjoy drawing and observational skills.
Everyone really enjoyed learning something new and some have mentioned booking in for another course already. The teaching methods and demonstrations provided were excellent. Everyone felt Pam was very helpful and encouraging, taking time to discuss everyone's progress and suggesting how to improve. The quality of art materials was superb. The natural light in the studio was wonderful, we will all be recommending your art courses. Relaxing, practical and fun. The tuition, lunch and venue was above and beyond all expectations."
Nicola from Buxton, Bespoke workshop, October 2019 
"I had a great day at Pam's winter watercolours workshop. Pam is very experienced artist and teacher. The workshop was help in Pam's beautiful home studio. Pam provided all the equipment and materials and she served a delicious lunch and provided refreshments throughout the day. Pam gave me lots of personal attention and guided me through each stage. I learned and explored new techniques and this gave me the confidence and inspiration to develop my use of watercolours. I came away with a mounted painting that I felt very proud of and it is now hanging in a prime position at home! I would highly recommend Pam's workshops and will definitely be booking another one."
Jan from Whaley Bridge, Winter Watercolour Workshop, March 2019